The new name for the Grand Transalpine route (GTA)
Parco Orsiera Rocciavrè the nature reserve on our doorstep.
Parco di Val Troncea
Io Mangio Gofri a local food tradition
Award winning distillers of fine alpine Liquers
BEBA Local real ale brewery, bar and restaurant.
Discover a cultural region of great antiquity.
Team inspiration. Read about the Race Across America & about their UK schools project.
Kevin Shannon intends to ravel round the world by bike! He will be raising money on his trip for the "COMBAT STRESS" Charity helping servicemen deal with stress induced by their experience in Afghanistan and Iraq.We hope you can support him in some way.
Great place for lunch on the mountains
Members of The Slow Food Organisation. Enjoying the pleasure of real food!
Qualified mountain bike guide/ instructor
Mountain bike itineraries in Piemonte.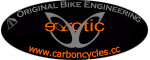 A great resource for snowshoeing enthusiasts
Cycling Holidays -Compare & Review over 750 Cycling Holidays and Mountain Bike Holidays from the leading operators at TheCyclePeople.com
Discover Val Chiusella!
FIND IN ITALY Useful information for those who travel and study in Italy
Number one website about Italy ! Including travel tips&guides, flights & hotels, recipes, Italian communities, chatrooms, forum, Italian events and online Italian shopping.
Italian online shopping directory, with reviews of products. From booking flights, hotels, buying coffee machines to Italian jewellry, books and food delivery, it's all here!
http://bed-and-breakfast.avvie.eu/
Looking for other organic accommodation?
Emergency....Rebuilding lives!
View our Bed & Breakfast at e-HotelBase.com:
Turin Bed & Breakfast Reservation - Belvedere Bed & Breakfast in Turin
Hotel Reservations
Kerala Hotels
Karma Kerala is a Kerala travel service for visitors who want to experience more of Kerala's culture, people, wildlife and history.
Ripple Leadership
Management and training.
e-mail us: info@belvederebedandbreakfast.com